View Original Notice ? Jacqueline Courter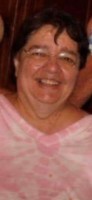 Jacqueline Courter, 76, of Frackville, passed away Tuesday, April 26, 2022, at Broad Mountain Nursing & Rehabilitation Center, Frackville.
Born Nov. 18, 1945, in Paterson, New Jersey, she was a daughter of the late John and Antoinette (Maio) Peirano. She was happily married to Alfred Courter for 31 years until his death.
Jacqueline enjoyed fishing, camping and puzzle games.
In addition to her parents, she was preceded in death by three brothers, Anthony, John and Donald Peirano.
Surviving are a half brother, Andrew Peirano, Frackville; sister, Marie Anderson, Indiana; and a host of nieces and nephews.
Services will be private at the convenience of the family. Nice-Hart Funeral Home Inc., Frackville, is in charge of arrangements.