View Original Notice ? Annetta L. Manhart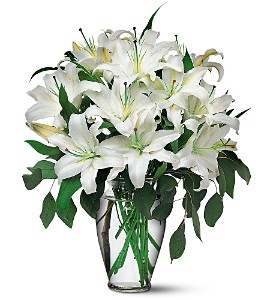 Annetta L. Manhart , 89, of Schuylkill Haven, formerly of
Wadesville died Monday April 25, 2022, at Green Valley Nursing & Rehab
Center, Pottsville. 
Born in Wadesville, September 12, 1932, She was a daughter
of the late William  and Miriam (Runkle)
Harrison.
She was a Graduate of Pottsville Area High School 
Annetta worked as a Presser at several area garment factories
and was a member of ILGWU and First Primitive Methodist Church of St. Clair.
She was preceded in death by 2 brothers Norman and Joseph
Harrison. A Son-in law Robert Sweigert.
Surviving are a son Mark Manhart and his wife Denise of
Wadesville; a daughter Susan Sweigert of Schuylkill Haven; 1 brother Wayne
Harrison of St. Clair; 4 grandchildren Melissa Manhart; Justin Manhart; Erin
Sweigert and Kristien Heller; 5 Great grandchildren Logan Stevenson, Keleb
Heffner, Crysta Heffner, Xavier Heller and Emma Heller; Nieces and Nephews.
Funeral Services will be held at 10:00 AM Monday from Bruce
T. Hart Funeral Home, 110 North Second Street St. Clair, PA 17970 with The Rev
Jack Culbert officiating. Friends may call from 9:00-10:00 AM at the funeral
home.  In lieu of flowers, contributions
may be made to First Primitive Methodist Church Memorial Fund, 115 N. Mill St.,
St. Clair, PA 17970. Burial will be in Odd Fellows Cemetery, Pottsville.
Bruce T. Hart Funeral Home, St. Clair, is in charge of
arrangements. Condolences can be sent to http://www.brucethartfuneralhome.com