View Original Notice ? Gary George Bradley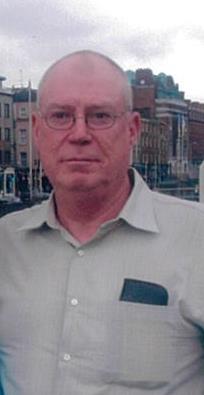 Gary George Bradley, 67, of Mill
Creek Manor, passed away Sunday April 24, 2022, at Temple University Hospital,
Philadelphia.   
Born in Newark, NJ October 29, 1954,
He was a son of the late George and Dorothy (McNeely) Bradley. 
Gary retired as a Union Construction
worker for LIUNA Local 1174 Allentown. He was a member of St. John the Baptist
Roman Catholic Church, Pottsville. 
He was preceded in death by a brother
Brian Bradley. 
Surviving are his wife Sharon
(Ehlinger) Bradley of Mill Creek Manor,  daughter Shannon Wallace ,
grandson Liam Wallace both of Swarthmore, PA,  step children Philip and
Dawn, Michael and Cidinha, Kristina Porcari, step grandchildren Danielle, Megan
and Philip Porcari, Emily and Nicole Hidalgo. 
Funeral Services will be held Thursday April 28 2022 at 12:00 Noon from the Bruce T. Hart Funeral Home, 110 North Second Street, St. Clair. The Rev. Kevin Bobbin will be officiating.  Friends may call from 10:00 AM – 12:00PM at the funeral home. In lieu of flowers, contributions may be made to Gift of Life Family House, 401 Callowhill Street, Philadelphia, PA 19123. Burial will be at the convenience of the family in Indiantown Gap National Cemetery, Annville. 
Gary was a loving husband, father,
grandfather and a true friend to many and Comedian to all.