View Original Notice ? Donald W. Peifer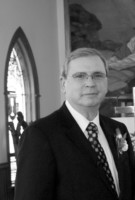 Donald W.
Peiffer, 74, of  Frackville, passed away Tuesday February 22, 2022 at
Broad Mountain Nursing & Rehab Center, Frackville.
Born in West Milton, He was a son of the late Charles and
Agnes (Miller) Peiffer.
Donald served in the US Army during the Vietnam War. 
Following high school he graduated from McCann School of Business.  He
then worked for Car-Tech while also operating his own business, Don's Fly
fishing.
He was a member of St. Clair Wade United Methodist Church, where
he served as Christ Servant Minister.  He was a member of Berks County Fly
Tyers and the Frackvlle Masonic Lodge 
He was preceded in death by brother Dennis Peiffer.
Memorial Services will be held Thursday  March 10, 2022 at
11:00 AM from Nice Hart Funeral Home, 9 N. Lehigh Ave. Frackville, PA 17931
with Rev. Jack Murray Officaiting.  Friends may call from 10:30-11:00AM at
the funeral home.  In lieu of flowers, contributions may be made to St.
Clair Wade United Methodist Church Memorial Fund 23 N. Front St. St. Clair, PA
17970.  Burial will be in Brandonville Union Cemetery.  Online
condolences can be sent to www.nicehartfuneralhome.com.